The Raleigh Alumnae Chapter offers three educational programs for children and youth living in Wake County. Completion of the Youth Application Form is required to participate in any youth-focused Chapter programs. If you have additional questions, you can reach the Education committee at
Education@raleighdst.org
.
Annual Scholarships & Grants
Each year the Chapter sponsors the Crimson & Cream Scholarship Gala to raise funds for college Scholarships. Eligible participants in the Delta Education programs who are graduating Wake County high school seniors may apply for the scholarships. Scholarship application submissions for 2021 are now closed.
The Raleigh Alumnae Chapter (RAC) of Delta Sigma Theta Sorority, Inc. will award Community Grants up to $1,000 each to community nonprofit 501(c)(3) organizations. The Grant Program funds community service-based programs which serve similar targeted populations and share similar missions and goals as those of the Sorority. The grant focus areas are Education, Civic Engagement, Financial Literacy, Health and Wellness, and International Awareness.

The Crimson & Cream Scholarship Gala is Raleigh Alumnae Chapter's signature event. ​This black tie affair has the sole purpose of raising money for college scholarships that are awarded to students in Raleigh, North Carolina. This year, we are going virtual!
The gala serves as the chapter's major fundraising event that provides scholarships to students in the Raleigh, NC (Wake County) area. Our students participate in one of our educational programs: D.E.L.T.A. Carousel, Dr. Jeanne L. Noble Delta GEMS and the Delta Academy. Your support will allow our organization to provide leadership development programs to youth in grades K-12.
We work to prepare our next generation of leaders with the support and confidence needed to overcome circumstances and life's challenges. Activities for our youth include community service projects, financial planning, career exploration, tutoring, college tours and cultural awareness.
D.E.L.T.A. Carousel

The purpose of the D.E.L.T.A. (Development Education Leadership Talent Achievement) Carousel Program is to provide development, education, leadership, talent and achievement activities for Wake County students in grades K through 12.
The objectives of the D.E.L.T.A. Carousel Program are achieved through a variety of interactive and experimental activities. It is an inclusive educational enrichment program for Wake County students in public, private, and charter schools in grades K-12, including disadvantaged and at-risk students.
Program activities are inclusive of the following: positive self-esteem, decision making and problem-solving, field trips, math, science, technology, college scholarships, financial aid, College Admissions, SAT preparation, African American History, community service projects, arts & crafts, music, and dance.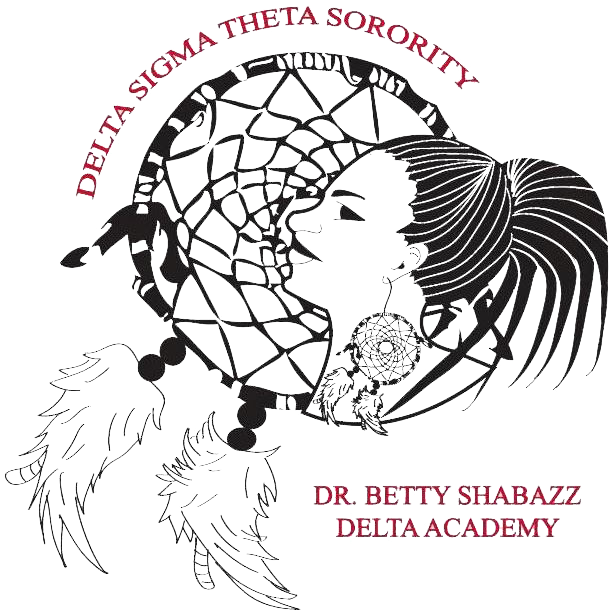 Betty Shabazz Delta Academy Delta Academy is a unique program designed for young ladies ages 11-14 years. The goals of the Academy are to enhance or spark interest in math, science, technology and/or careers where minority women are scarcely represented. The Dr. Betty Shabazz Delta Academy's aim is to shape well-rounded young women by focusing on African American history, literacy, character development, healthy choices and service learning. Many young ladies have tremendous potential, however, they are not afforded the opportunity to broaden themselves, express their curiosity, and experience new and different things early on.
During Academy sessions, activities are centered around math, science, technology, book club, and African American history. In addition to building character, self-esteem, and giving back to the community through service learning, field trips are planned to museums and other sites designed to enhance the knowledge of the participants in the identified focus areas. These young ladies experience endless possibilities.
The symbol for the Delta Academy is the Dream Catcher, which in Native American culture is believed to possess the power to capture bad dreams, entangling them in a web, thus allowing only the good dreams to pass through the center of the dream hoop into the person's being.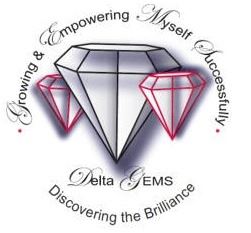 Jeanne L. Noble Delta GEMS
The GEMS Institute represents a natural outgrowth and extension for the continuation of the acclaimed Dr. Betty Shabazz Delta Academy and its associated theme, Catching the Dreams of Tomorrow.
The Delta GEMS Program honors the 12th National President of Delta Sigma Theta Sorority, Inc., Dr. Jeanne L. Noble, a legendary pioneer in the field of education. The Delta GEMS Program, officially renamed The Dr. Jeanne L. Noble Delta GEMS Institute, continues to spotlight teenage girls between the ages of 14-18 in grades 9 through 12, who have not reached their full academic potential.
The Dr. Jeanne L. Noble Delta GEMS Institute, a community service project of the Raleigh Alumnae Chapter of Delta Sigma Theta Sorority, Inc., centers on developing strong, confident and respectful young ladies by striving to prepare them to take active roles in their success and in society-at-large.