Black Business of the Month
The Raleigh Alumnae Chapter sponsors a Black Business of the Month project which identifies and highlights Black-owned and operated businesses in the Raleigh area and encourages community patronage of these businesses.
Entrepreneurship Institute
The Economic Development Committee of the Raleigh Alumnae Chapter (RAC) of Delta Sigma Theta Sorority, Incorporated is proud to announce the launch of the RAC Entrepreneurship Institute. Workshops will be offered each month for sorors before our chapter meetings. These sessions are also free and open to the public.
Financial Fortitude Workshop
This is a day-long seminar focusing on topics such as Financial Literacy, Retiring Planning, Entrepreneurship, Business Start-Ups, Budgeting, Saving and Investing, Budgeting, Saving and Investing, Retirement Planning, Home Ownership, and much more! This annual event is free and open to the public. Click on the Event Calendar for more detailed information for the next session.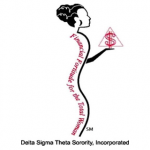 Habitat for Humanity
Habitat Wake is joining the national effort to build homes that are funded and constructed by women. The local Women Build Campaign project is designed as a female-friendly work site that empowers women to take leadership roles and learn new skills while building a home with a hardworking family in need of safe, affordable housing.